April 21, 2021
Rita Mae Boyle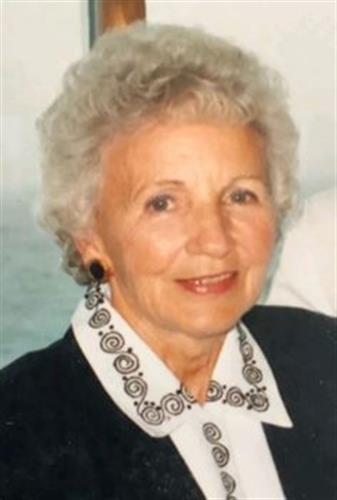 more......less
BOYLE, RITA MAE Rita Mae Boyle, age 92, passed away peacefully on April 21, 2021, after a brief illness. Predeceased by her husband, PDG Daniel Boyle and son, David, Rita was the loving mother of Sandra (Philip) and Brian (Marie), grandmother of Naryan, Chantal, Samantha and Alex and great-grandma of Shayla. In addition to her loving focus on family, Rita enjoyed her career as a Real Estate Appraiser and business owner.
She was an active member of the Lions/Lionesses Club and was honoured with a life membership. Rita was known and loved for her kindness, generosity, positivity and resilience. She will be greatly missed by her family and friends. A Celebration of Life will be planned for a later, safer time.
February 27, 2021
James Edward (Jim) Robinson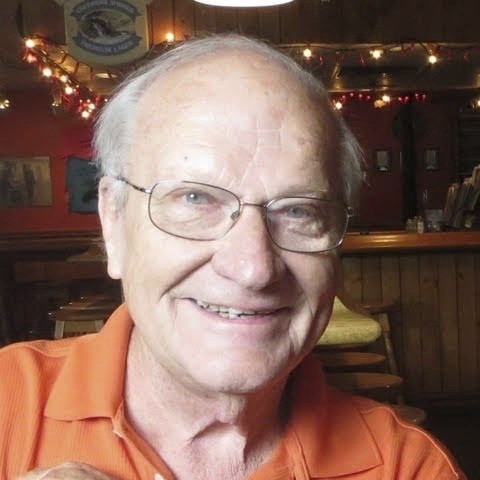 December 19, 1934 - February 20, 2021
more......less
Peacefully at OTMH on February 27, 2021, in his 86th year. Predeceased by his loving wife, Bette (Pinkham). Beloved Brother of Alf Robinson. Proud father of Jamie (Christine), Jeffrey (Jennene) and Scott (Angie). Papa to the 5 best Grandchuckers Lindsay, Jim, Jeffrey, Grace & Jordan. Also lovingly remembered by Mike, Jaimie, Thomas, Zack, Eliza & Izzy. Uncle to his many beloved nieces and nephews.
Proud member of the Oakville Lions Club for many years. Treasurer of the Westwind Club in Bahamas until 2020.
Jim started his career at Imperial Oil, servicing Esso stations in the 1960's. In 1967 Jim and Bette opened a small service station in Oakville at Lakeshore & Trafalgar. Later they moved to Burlington at the corner of Guelph and Mountainside where they started Mountainside Auto Tech. From there the business grew and eventually in 2005 Jim's wish of having all 3 boys run the business came to be. Over the years Jim stepped back and became the best shuttle bus driver until his recent retirement.
Jim will be missed dearly by his many friends and family in Oakville, Burlington & Bahamas.
Many thanks to Williamsburg staff for their care over the past year and the Doctors and Nurses at OTMH.
Private Cremation has taken place. Visitation at SMITH'S FUNERAL HOME, 1167 Guelph Line (one stop light north of QEW), BURLINGTON (905-632-3333), on Saturday, March 6, 2021 from 3-5 and 6-8 p.m.
In accordance with provincial regulations, there is a limit to the number of visitors who may attend at one time. Please RSVP in advance on James' memorial page at www.smithsfh.com. If you are having difficulty with the online RSVP, please call the Funeral Home between 9a.m. - 5 p.m. All visitors are asked to wear a face mask and are to remain in their cars until their allotted time.
Those wishing to make donations in Jim's memory are asked to please consider the Oakville Lions Club Scholarship Fund.
February 20, 2021
Robert Garnet Amm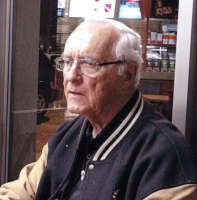 December 19, 1934 - February 20, 2021
more......less
It is with sadness that we announce the passing of Robert G. Amm at the Hamilton General Hospital on Saturday, February 20, 2021.
Bob Amm of Dundas in his 87th year. Loving husband of the late Sarah Gallant (1986) and Olga Belowus (2019). Stepfather of Pauline and Rob. Bob will be sadly missed by his brother Gil and his wife Doreen of Langley, British Columbia, as well as his special friend Carolyn Bentley of Dundas as well as many friends and colleagues. Predeceased by his parents Earl Amm and Pearl Hazard.
Bob was born December 19, 1934 in Quyon, Quebec and attended school in a two-room schoolhouse. In 1947 the family relocated to Avonmore, Ontario where he attended high school. Bob gained a love for Canada's west while serving with the Cadet Corps from 1951-1954 and attending excursions to the western provinces and Ipperwash Camp.
After high school, Bob obtained his first job in a funeral home at McAvoy Brothers Funeral Home in Ottawa and attended the Canadian School of Embalming, graduating in 1955. He continued to work in funeral homes in Ottawa, Belleville, at Ridley Funeral Home in Toronto and finally settled at the J.B. Marlatt Funeral Home in Dundas in 1978 where he served many families in his caring and compassionate manner until he retired in 1997. Bob continued as a part-time funeral director for another 20 years.
He also assisted his friend, Chris Franklin at the Futher-Franklin Funeral Home in Wellesley. There he would enjoy watching the Amish horse and buggies drive by or see the horses plowing the fields. When he was a boy, he would watch the steam locomotives pass by the family farm, igniting his passion for trains and model railroading. He could always be found with a camera and radio scanner in his hands as he chased trains across the country. He also spent many hours painting model trains with meticulous precision.
Bob was an active member of the Dundas Lions Club serving as Club President and other executive roles. Thanksgiving weekend was always reserved for his beloved Rockton World's Fair. Bob became an Honorary Board member and served on the Hackney Horse committee and was instrumental in the Ag-Alive displays. He even enjoyed welcoming guests to the fair while volunteering on the parking gates.
Friends were invited to share memories at the MARLATT FUNERAL HOME "SWACKHAMER CHAPEL", 195 King Street W., Dundas on Wednesday, February 24 from 11 a.m. till 8 p.m. A private funeral service was held in the Marlatt Dundas Chapel on Thursday, February 25, 2021. Followed by interment at Grove Cemetery with his wife Sarah.
Donations in Memory of Bob may be made to the Rockton Agricultural Society or the Lions Foundation of Canada Dog Guides would be appreciated.
Funeral arrangements assisted by Futher-Franklin Funeral Home, Wellesley.
February 2, 2021
PDG Bert Jacobs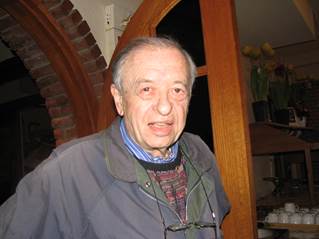 September 15, 1930 - February 2, 2021
more......less
Beloved son of the late Jack and Miriam Jacobs. Proud and devoted father to Jonathan Jacobs and adoring father-in-law to Michelle. Zaida to Cole and Bari Jacobs, whom he treasured dearly. Cherished and loyal companion of Lynda Murphy.
Bert graduated from Vaughan Road H.S., and then learned the family metals business, as a third generation member. For over sixty years he relished in his work, and felt privileged to work side-by-side with his father for thirty of those years. Lynda was alongside him for that ride through the pleasures of life and work for over fifty-five years.
Bert had a passionate desire to give back to his community, as a member and Barker with the Variety Club, and as a Lion where he served as the President of the Forest Hill Lions Club and then was elected District Governor (A7).
He loved watching his grandchildren play at the park and spending time together with them at his home. It was his great delight to teach his son Jonathan so much about life and to have formed such a special bond over their many enjoyable shared experiences.
The family thanks the wonderful team at Shalom Village that took care of Bert, with particular gratitude to the recreational group who made life fun for him during his years there. Donations can be made as a tribute to Bert's memory to the Lions Foundation Of Canada Dog Guides, by going to www.dogguides.com/donate.
January 22, 2021
Fergus (Fergie) Holland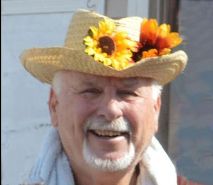 more......less
I am sorry to report that on January 22, 2021, Burlington Lion Fergus (Fergie) Holland passed away in hospital at the age of 80. Fergie was a member of the Burlington Lions from 2010 and was a mainstay of our Summer Farmers' Market. In attendance every day from opening to closing, he made it his own with a jovial approach that charmed and entertained Vendors and Patrons alike. At club meetings, he instilled a spirit of fun and for many years was our unpredictable TailTwister. Beyond the Club, he was a broad-minded and loyal Canadian having a diversity of careers from his Hamilton roots to Kelowna and back. A private service will be held, and the family has requested donations to LFC Dog Guides.
Lion Secretary Perry Bowker
January 7, 2021
Henrietta Frances Daniel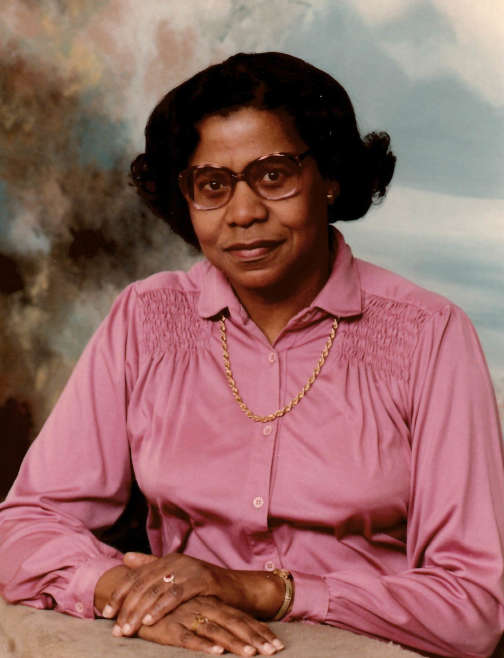 January 1, 1933 - January 7, 2021
more......less
It is with heavy heart to inform everyone about the passing away of Lion President Henrietta Frances Daniel of the Wishing Well Lions Club on Thursday, January 7, 2021.
Lion Henrietta was a Melvin Jones Fellow who has been a Lion member of Wishing Well Lions Club since 1998. For 23 consecutive years, she was very active getting involved in various club projects like Wishing Well Lions Clubs Scarborough Music Festival Lions CNIB Bingo, Seniors Bingo and Smile Theatre.
She served our district as Zone and Region Chairperson.
There will be a private service followed by cremation. Condolences may be posted at Ogden Funeral Home.
The livestream of fuenral from Thursday, January 14 at 3:50 PM (EST).
January 4, 2021
William "Bill" Whiteside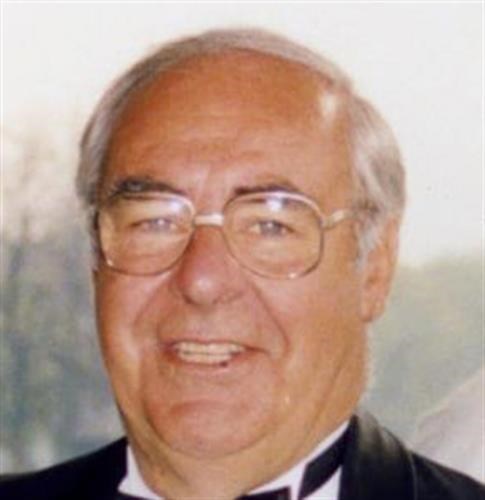 February 26, 1926 - December 11, 2020
more......less
Wishing Well Lions Club announces with deep regrets the passing of Lion PP William "Bill" Whiteside Monday morning January 4, 2021, at 7:00 am. He was 95 years old.
Lion PP Bill Whiteside, MJF, joined the Wishing Well Lions Club in 1963 and served actively in our organization for 58 consecutive years.
He was the one who convinced the Wishing Well Lions Club to carry on with Scarborough Music Festival founded by Dr. Melville Cook, Mrs. Scarrow, and Mrs. Marion Stacey who was about to terminate this Music Festival. Since then, this became our club's annual Signature Fundraising Project that highlights the accomplishments of young musicians.
Another fundraising project that he carried on for years was selling Christmas Cakes and Short Breads during the holiday seasons.
Lion Bill Whiteside was very active in other Fundraising and Service/Project Activities as well.
There will be no Lions funeral service.
May his soul rest in peace.
WHITESIDE, WILLIAM (BILL) H.O. Peacefully at Sunnybrook Veterans Centre on Monday, January 4, 2021, in his 95th year. Beloved husband of the late Mary Whiteside. Dearly loved father of Donald (Whistler, BC), Susan Davis (Toronto), and Allison (Toronto) and her partner Bob Weeks. Cherished poppa of Kristin and Martin Davis. Bill was the son of Clementina and William Whiteside, and brother of Joan and Ross, all predeceased. Adored uncle to many, related or otherwise, and very dear friend to all.
At 17, Bill enlisted with the Royal Canadian Air Force where he proudly served Canada in WWII as flight sergeant (mid upper gunner) on the Lancaster, Ghost Squadron (428). Upon his return, he fell in love with, and married, Mary in 1952. Bill had a long and successful career in the insurance industry and retired as Managing Director of Marsh and McLennan Companies Inc.
Devoted to community service, Bill was a tireless volunteer, including a 60-year membership with the Wishing Well Lions Club. Together with Mary, he served as a devoted and active member of the Church of St. Andrew in Scarborough for over 55 years.
Bill had a lifelong passion for sports. After returning from war, and as a 'Beacher', he paddled with the historic Balmy Beach Canoe Club where he enjoyed a decades-long membership. Golf, however, was his second love behind his family. He became a member of the Scarboro Golf and Country Club in the '60s and never turned back. In addition to playing the game, he contributed to the club in many ways and was best known for playing Santa Claus at the club's annual Christmas party, arriving by helicopter and delighting generations of children. He reluctantly retired from his Santa role after 30 years, following which the club presented Bill with an Honourary Lifetime Membership for which he was incredibly humbled.
For almost three years Bill resided at Sunnybrook Veterans Centre where he was given outstanding care. The family would like to give heartfelt thanks to the teams at K3E and LSSW, with deep appreciation to Dr. David Shergold, Chaplain Wes, primary nurses Flo and Grace, and Recreational Therapist Nicole for their loving care, especially during this past year.
Sadly, due to COVID restrictions, there will be no service at this time. Our father was completely motivated by love and we are deeply proud of his lifetime of thoughtful kindness to all. In his honour, and if so inclined, tip one back for Big Beloved Bill, and consider a small act of kindness today and everyday going forward. If desired, donations to The Sunnybrook Foundation Veterans Centre or Wounded Warriors Canada would be appreciated. Condolences may be forwarded through www.humphreymiles.com.